Outer Banks Publishing Group author Mary L. Tabor was interviewed by Shelf Unbound, the literary magazine for small press and independent books.
This is probably the most enlightening interview I have ever read on why writer's write. A must read on Page 12.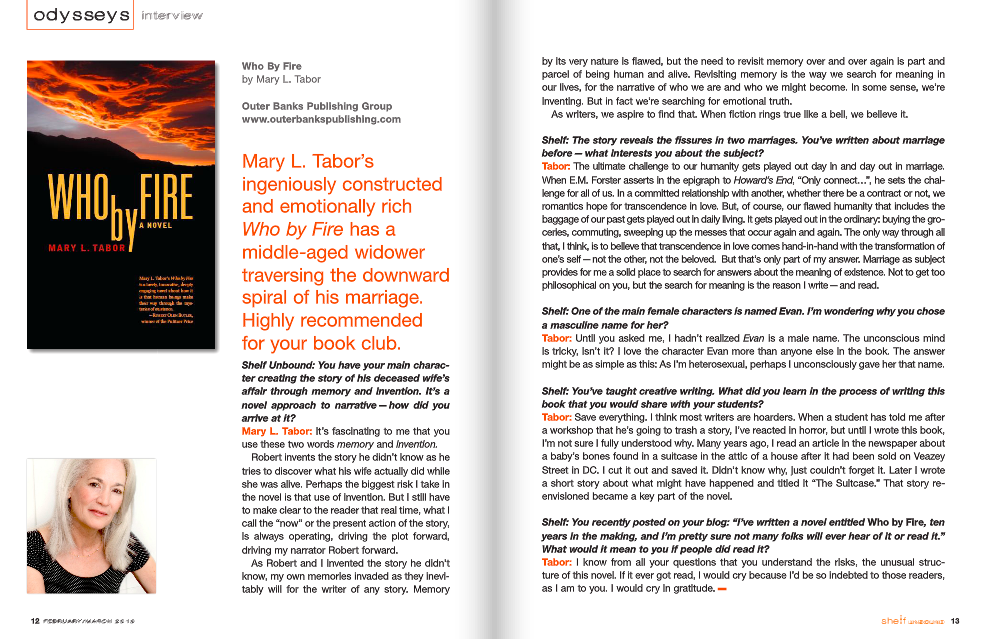 Here is an excerpt from the interview – Mary explains how the main character, Robert narrates and invents the story as it is told.
"As Robert and I invented the story he didn't know, my own memories invaded as they inevitably will for the writer of any story. Memory is by its very nature is flawed, but the need to revisit memory over and over again is part and parcel of being human and alive. Revisiting memory is the way we search for meaning in our lives, for the narrative of who we are and who we might become. In some sense, we're inventing. But in fact we're searching for emotional truth."
You can find Who by Fire on Amazon in print or as an ebook and in bookstores and retailers everywhere.