The road to publishing is not always a smooth one. One of the biggest bumps in the road is the marketing of your book after it is published. Most authors will tell you writing the book and getting a publishing contract is the easy part. Marketing and selling is the hard part. Many get stuck in the sand.
Outer Banks Publishing Group is one of the first publishing houses that treat you, the author, as a partner in the promotion and sale of your book.
Provide editorial guidance to make your book the best it can be
Actively solicit your input in the design of the cover. After all who knows your book best.
Publish your book as an eBook on various retail eBook sites including the Amazon Kindle
Publish your book as a trade paperback and distribute on Amazon and book retailers internationally if it qualifies.
Set up a Facebook, Twitter, and other social networking site accounts if you do not already have them
Send press releases to appropriate media
Actively market your book in as many channels as possible for maximum exposure
The sands of the publishing world have shifted dramatically, but Outer Banks Publishing Group is on solid ground.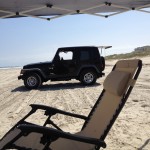 We publish your book to the major ebook retailers, Amazon, Apple, Barnes & Noble and others.

Your book is also published in print along with the ebook version and can be ordered from our bookstore directly or through bookstores worldwide.

Publishing Consultation
Do you have a manuscript that has been rejected too many times and is sitting on your computer or in drawer? We can help and turn your treasured story into a published book and list it on Amazon, Barnes & Noble and others.
Contact us directly at info@outerbankspublishing.com
VISIT OUR PRESS ROOM FOR ADDITIONAL INFORMATION