Don't let your manuscript drift into obscurity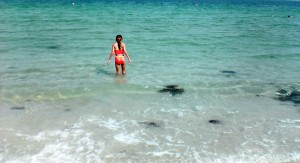 If you have a completed manuscript you would like to submit for consideration, please email the first 1-3 chapters to
query@outerbankspublishing.com
Please include the following information with your submission:
Short description of what your book is about no more than five pages*
Type – non-fiction or fiction
Genre – biography, memoir,  self-help, anthology, mass market, literary, romance, scifi, thriller, mystery. If you are not sure check the Agent Query site for genre descriptions.
Word count
Platform – why you are qualified to write your book (in essence, a short resume about yourself)
Publishing history – any additional work you have published (it's ok if you haven't published anything)
Your expectations – what you expect Outer Banks Publishing to do for you if your book is accepted
Your goals as an author
Contact information
A self-addressed stamped envelope if you snail mail your query
*If you are not sure how to present your query, refer to these articles on how to write queries:
The Writer's Digest Guide to Query Letters by Wendy Burt
Good Article on Query Letters from Writer's Digest
How to Write a Query Letter
How to Write a Great Query Letter – free ebook
Writing a Query Letter
Thank you for considering Outer Banks Publishing Group.