Recognizing the best in Digital Storytelling
Ok, so what is a Watty? You've watched the Oscars. You know what an Oscar is.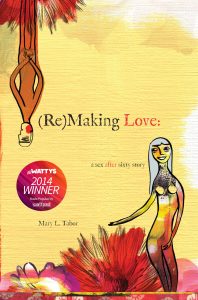 What, pray tell, is a Watty?
The Wattys are Wattpad's official annual awards that celebrate the best in digital storytelling. Be it fanfiction, romance, urban, sci-fi, poetry, or short stories, we acknowledge stories of all genres and styles.

The Publisher
(Re)MAKING LOVE: a sex after sixty story
,
Erotic
,
erotic except
,
erotic memoir
,
erotic story
,
erotic tale
,
Mary L. Tabor
,
OBX
,
OBXPublis
,
OBXPublish
,
Outer Banks
,
Outer Banks Publishing
,
Outer Banks Publishing Group
,
Sex
,
sex after sixty
,
Sexy
,
sexy story
,
steamy
,
tantalizing memoir
,
tantalizing story
,
Watty awards