Posted by The Publisher on April 1st, 2015 |
0 comments
Recognizing the best in Digital Storytelling
Ok, so what is a Watty? You've watched the Oscars. You know what an Oscar is.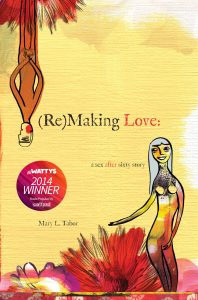 What, pray tell, is a Watty?
The Wattys are Wattpad's official annual awards that celebrate the best in digital storytelling. Be it fanfiction, romance, urban, sci-fi, poetry, or short stories, we acknowledge stories of all genres and styles.
Please join us in congratulating Outer Banks Publishing Group Author Mary I. Tabor whose bestselling memoir, (Re)MAKING LOVE: a sex after sixty story, won the Watty Best of Interactive Storytelling.
One of the things that makes Wattpad unique is the way stories, images, and video are used to support plot and characters. This year's Wattys were a great success with over 14,000 stories submitted.
Every year at Wattpad headquarters, where some 96 folks work in Toronto, the Wattpadders have their version of the Oscars and they call it, The Wattys!
The amazing Wattpad is the brainchild of Allen Lau and Ivan Yuen, who had an inventive idea that people love to read, love human expression and that is the real news.
Order your copy from our Bookstore for only $5.99 – $3.51 less than Amazon or click here.
___________________________
6″ x 9″
(15.24 x 22.86 cm)
Black & White on Cream paper
212 pages
Outer Banks Publishing Group
ISBN-13:
978-0982993170
ISBN-10:
098299317X
BISAC:
Biography & Autobiography / Women