The Kentucky Humanities Council presents the
35th Annual Kentucky Book Fair
November 5, 2016
9 a.m. – 4:30 p.m.
Frankfort Convention Center
405 Mero Street, Frankfort, Kentucky
Sixth Annual KBF Kids Day, Friday, November 4th
Each year, more than 170 local and national authors participate in the event, signing their latest books and meeting readers from Kentucky and surrounding states. On average, nearly 4,000 readers flock to downtown Frankfort to meet their favorite writers and learn about new authors.
Since its inception in 1981, the Kentucky Book Fair has been connecting readers and authors in a celebration of shared passion and mutual interest: the importance and promotion of writing and reading.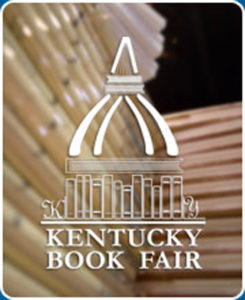 In addition to the 35th anniversary of the Kentucky Book Fair, the organizers are celebrating the 6th Annual KBF Kids Day, on Nov. 4, where hundreds of Kentucky students are given the opportunity to interact with authors in a series of engaging presentations.
In addition, Pulitzer Prize winners Maria Henson and Joel Pett will be featured at the fair.
Contact Brooke Raby, Kentucky Book Fair Manager for more information.
brooke.raby@uky.edu or by phone at 859/257-5932.
Featured photo of the book fair courtesy of Hannah Reel/hreel@state-journal.com, the Kentucky State Journal