Frankfort native Ron Rhody's newest novel, Concerning the Matter of the King of Craw launches Thursday, Oct. 27 at the Paul Sawyier Public Library in Frankfort, Kentucky.
Rhody, a resident of Pinehurst, NC, will be on hand to read from and discuss his new historical fiction release, with a book signing to follow.
Set in the Roaring Twenties in Kentucky's capital city, the story spins around John Fallis, a handsome, charismatic grocer, g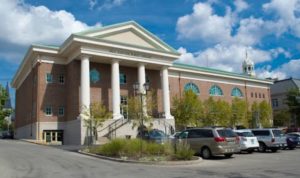 ambler, bootlegger, and political boss, and the two boys who fell into his orbit.
Also featured will be Jim Wallace, well known oral historian of Frankfort's Crawfish Bottom. Copies of the book will be available for purchase from Poor Richard's Books.
Rhody was born and raised in Frankfort and attended both Georgetown College and the University of Kentucky. He worked as a reporter, a sportswriter, a broadcast newsman, and covered the Kentucky legislature before moving on to a career as a corporate public relations executive in New York and San Francisco, and later as a consultant to Fortune 500 companies on communications and public relations issues.
He is the author of The Theo Trilogy which includes Theo's Story, Theo & The Mouthful of Ashes, and When Theo Came Home. Rhody currently resides in Pinehurst, North Carolina with his wife, Patsy.
This free event will take place in the Library Community Room. No registration is necessary. For more information, contact Diane Dehoney at 352-2665 x108 or by email at diane@pspl.org.
____________________________
CONCERNING THE MATTER OF THE KING OF CRAW can be pre-ordered from our bookstore for $11.99.
He brooked no insult, would not be cheated, would not be pushed around. He bent a knee to no man. He was the King of Craw and the powers-that-be wanted him gone.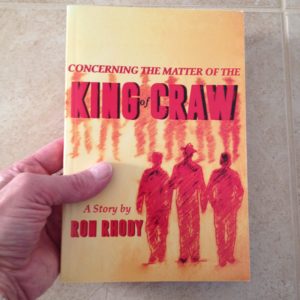 List Price: $16.99
6″ x 9″ (15.24 x 22.86 cm)
Black & White on Cream paper
288 pages
Outer Banks Publishing Group
ISBN-13: 978-0990679042
ISBN-10: 0990679047
BISAC: Fiction / Historical / General