When I heard this sad story on NPR radio this morning it moved me so much and reminded me of Doug Roberts novel, The Man Who Fooled SAVAK, a suspenseful love story based on true events. This is the kind of repression that still pervades a lot of the Middle East today as it did forty years ago when Mr. Roberts staged the successful escape of his fiancé and her mother from a repressive and threatening Iran.
In January of this year in Pakistan, the governor of Punjab province, Salmaan Taseer, who was an outspoken defender of civil rights, was gunned down for criticizing the hardness of Islamic law. He was merely sticking up for a Christian woman who was accused of blaspheming Islam. Her punishment: death.
His daughter, Shehrbano Taseer, is a journalist in Pakistan, and she talks to Steve Inskeep, host of NRP Radio's Morning Edition, about her father's legacy and her own fight against extremism.
Here is part of that interview:
"INSKEEP: And it was not that your father committed this alleged act of blasphemy, but merely spoke up for the rights of someone who was accused of blasphemy and asked for her to be accorded mercy. This is what many clerics described as itself being blasphemous.
Ms. TASEER: Yeah, because my father had criticized the law. He had criticized the misuse of the law.
INSKEEP: Did anyone speak up for your father after his murder?
Ms. TASEER: There were three people who believed that this law was being misused and that this was an unfair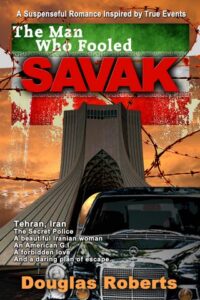 allegation of blasphemy. There was my father. There was our federal minister for minorities, Shahbaz Bhatti, and there was Syeda Imam, who is a parliamentarian. And she had tabled a bill in the national assembly trying to water down this law and stop the misuse. And two out of three of these people are now dead. Shahbaz Bhatti, our federal minister for minorities, was gunned down outside his mother's home two months after my father was shot dead."
You can read the rest of this moving interview or listen to it on the NPR site. And if you want to read more about a similar story with a much different outcome, download a copy of The Man Who Fooled SAVAK, available on the Kindle, Barnes and Noble NOOK, Apple iBooks and in various ereader formats from Smashwords.