Outer Banks Publishing Group was started by Anthony S. Policastro, a senior digital analyst in the publishing industry, who saw that many good and even great books were not being published due in part to the publishing industry's declining market for the printed product. The publishing industry is undergoing a paradigm shift where the tried and true business models no longer work with the onslaught of digital books, Internet distribution and the increasing costs of producing a printed book.
Policastro believes there is a better way to publish and promote authors by first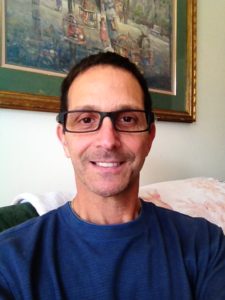 creating an ebook, promoting and creating "buzz" on the Internet and then moving into the printed product after the work has proven itself in digital form.
Policastro, a published novelist and writer, a former journalist, and photographer brings an "author's perspective" to Outer Banks Publishing Group knowing full well the storms writers face in becoming a published author.
Policastro was the former editor-in-chief of Carolina Style magazine, a regional lifestyle publication similar to Southern Living magazine. His background is in publishing, technology, business intelligence, and communications. He has published articles in , American Photographer, Oceans and other national, regional, and local publications.
He has two Bachelor of Arts degrees – one in Creative Writing, and another in American Studies from Penn State University, both of which have greatly enhanced his writing career.
His short essay "What does it mean to be an American family" won in the Borders Books Gather.com contest to promote the movie and book, Namesake by Jhumpa Lahiri. He is also a member of the national writer's group, Backspace.org.
He currently writes a blog with Michael Neff, author and creator and editor of the Webdelsol and Algonkian websites, about writers' issues called . Policastro and Neff have been referred to as the Ebert and Roeper of the literary scene with their point/counterpoint posts.
Policastro believes Outer Banks Publishing Group's unique approach to book publishing will help launch publishing into the 21st century and beyond.